Advanced Services
&nbsp Advanced services for the optimization of production and energy efficiency. Make use of Gemicates extensive experience in processes, automation, electricity distribution and energy efficiency improvement in various industries to take your business to the next level. Our comprehensive selection of products, systems and services enables us to provide tailor-made services for you. We implement your projects ensuring production, energy efficiency and maintenance optimization and we can cover your development needs in information security and IT systems based on your requirements. With the help of Advanced Services, your production, energy consumption and cost management can all be enhanced. The secret to production efficiency is simple.
Engineering and Consulting

&nbsp Our Engineering and consulting services are based on production, safety and energy efficiency analyses of machines and systems. In addition, we provide consulting and development services for processes, IT, automation and personnel competence. As our customer, you can utilize various measurement services, criticality and risk surveys, and usability and operational reliability analyses, as well as a variety of safety and environmental services. We have everything you need to increase the efficiency of your operations.
Maintenance

&nbsp Preventive maintenance decreases the risk of equipment failures and unscheduled repairs. Our maintenance services always include repairs authorized by the manufacturer and we refurbish the equipment to correspond to the original product. We offer comprehensive maintenance programs that define maintenance work and the required spare parts for different stages. The programs ensure the best possible usability and performance of the equipment. We also provide recommendations for preventive maintenance and spare part programs. Our preventive approach helps to eliminate many potential problems.
Replacement
&nbsp Quick and efficient replacement services minimize the production downtime.

We have classified varies OEM products based on their lifecycle into active, classic, limited or obsolete phases. This enables us to define for the customer the best time for replacement and to carry it out without any compatibility, safety or other problems according to a replacement plan.

We can also replace third-party products with varies OEM products taking into consideration the customer's business criteria.

Stop worrying and let us take care of business..
Extensions, Upgrades and Retrofits
&nbsp Our extensions, upgrades and retrofits for equipment and software are there to ensure that your systems are up to date.

Our extensive installed equipment base is carefully documented. The operating conditions and the requirements resulting from them are also known to us. Our job is to develop or improve production efficiency and operational reliability by ensuring that equipment and software are up to date. We can help, for instance, in replacing a machine under heavy stress before its aging would lead to large repair bills or breaks in production.

Our service can be extended to cover the replacement of a unit with a new generation of device or technology that produces better results.
Installation and Commissioning
&nbsp We have extensive experience of equipment installation and commissioning projects across the world.

Procedures related to installation and commissioning have been specifically defined for each piece of equipment and all our personnel have the necessary skills for the job. They are trained in planning, coordination, management, supervision and inspection duties as well as in instructing the operating personnel.

We promise that our Installation and Commissioning services will deliver the desired technology and/or efficient production processes you need.
Spares and Consumables

&nbsp Original, high-quality spares and consumables for Gemicates products and within the agreed time frame.
According to the specifics of the order, the spare parts are either delivered directly to the customer or brought along by our maintenance personnel.
Because supplied by as are verified, you can be assured that they meet all safety and reliability standards and that all warranties are valid. According to the lifecycle model of supplied products, our support for supplied products lasts up to 20 years and covers not only spare parts but also services related to repairs and replacements.
Spare parts or exchange units can be stored globally, within your own country or directly at your premises – you decide.
Technical Support and Repairs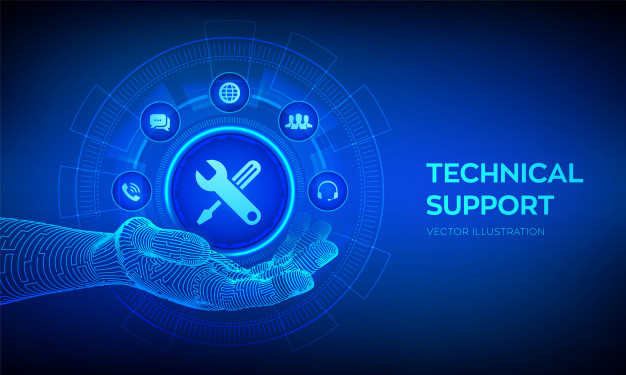 &nbsp Technical support and industrial repairs through an extensive network of service centers. In emergencies or during scheduled shutdowns, we will quickly repair and service your equipment.
The refurbishment process includes technical support, analysis, repair, testing and full restoration of the equipment to its proper operating condition.
Gemicates can also plan for and provide exchange units to minimize production breaks while maintenance work is carried out. The availability of exchange units varies between products.
We work on the basis that, if something can go wrong, it probably will, and usually at the worst possible time – during the night, over the weekend or on a public holiday. We're always prepared so you can leave the worry and hassle to us.
Training
&nbsp Gemicates training courses have been designed to correspond to actual operating situations.

Gemicates product, system, process and technology training is intended for work supervisors, engineers, technicians, users, programmers and maintenance workers. The training is offered to Gemicates customers, partners and own personnel.

Training needs vary according to the background of the company, plant or personnel. We offer training in the following areas, among others:


Products and systems.
Commissioning and user training.
Service and maintenance training.
Design and dimensioning.
Customer-specific tailored courses.

Accurate training will add your capability to respond rapidly and efficiently in any given situation improving operational efficiency of your assets.