LIGHTING SOLUTION
&nbsp For your home to be a smart home, you need to integrate a variety of sub-systems. The most common elements of a home automation system includes Smart Lighting Solution. Lighting control allows you to change the mood of any area of your home to suit the occasion. Whether watching TV, dining or entertaining, one press of a button or using app can create the ideal atmosphere you desire. This app enables you to change the brightness of the bulbs, and if the bulbs have coloured LEDs you can change their colours too.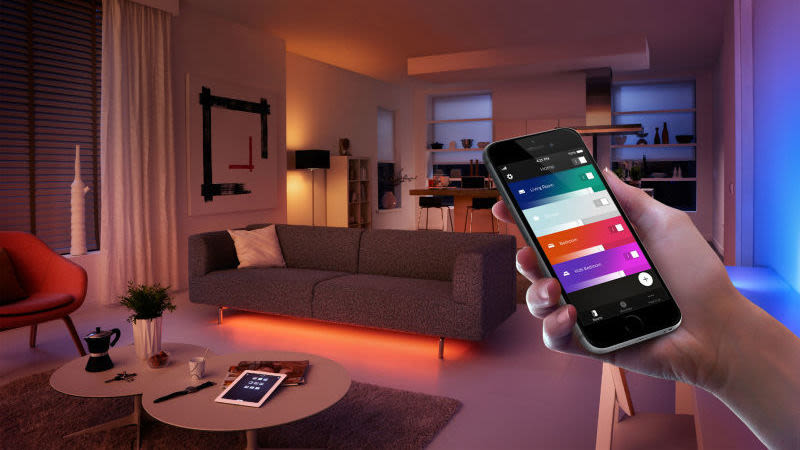 &nbsp Lighting affects our mood, productivity and overall health & wellbeing. Creating right ambient light for different spaces in homes according to the usages of the spaces like living area, study, kitchen, outdoor areas, bathroom, etc. Today we can change and control dimming levels of lights by changing intensity, can change colours to white, yellow etc. or can change colour temperatures to warm, cool, neutral as per the requirement and features available.
Sometimes changing above parameters becomes a tedious task on daily basis. Hence automation plays an important role in playing around various features provided through presets or moods configuration. Gemicates provides control and configurations of all these complex parameters with one touch of button through smart interfaces as well as conventional switches.
" Light up Your Night"
Mood Ligting
&nbsp Sync your smart lights with your favourite music and make it dance along with you at every beat. Turn your rooms to a dance floor and add a new charm to your party. Just download the app, sync and get going. Similarly, with the help of few other third party apps, you can take your gaming and TV viewing experience to a whole new level.
Lighting Control
&nbsp Smart lighting offers endless possibilities to control your lights from your smartphone or a tablet. Select the range of warm cool white lights and change its intensity that suits your need. Add splashes of different lights and colors and transform your every occasion into a unique memory.
Easy Control
&nbsp As each bulb comes with the chipset for communicating to your home Wi-Fi network, it makes the setup for smart bulbs very easy. No need of any intermediate hub. Your smart light is just a plug and play device like traditional lights. The complete installation can be completed in three simple steps
Install your bulb
Download the app
Connect to Wi-Fi and enjoy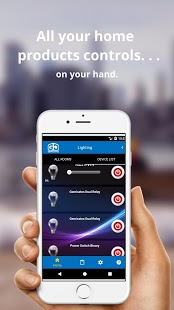 Daylight Harvesting
&nbsp Daylight harvesting is an energy management technique that reduces overhead lighting use by
Utilizing the ambient (natural & artificial) light present in a space.
Dimming or switching OFF lighting when sufficient ambient light is present or when the space is unoccupied.
Utilizing zones to stagger the dimming and switching of lighting loads depending on their distance from ambient light sources, such as windows and skylights
Need for Smart Lighting System
&nbsp Smart lighting generally uses mesh networking, where each smart bulb wirelessly connects to its nearest neighbour. That network is controlled by a hub (hagway) that plugs into your router, enabling your other networked devices - such as your phone or tablet - to communicate with your bulbs. Some systems also have an away from home mode that enables you to control the lights when you are far away. You will often find that smart light systems can also be accessorised with additional items such as dimmer switches or motion detectors.
For example, press 'Goodnight' to turn all your lights off or 'Pathway' to light the way downstairs. Smart lighting control also contributes to a safe environment by linking with the security system to turn all lights on if uninvited activity is detected.
Benefits of daylight harvesting
Save money on electrical
Automated control of lights
Health benefits of correct lighting
"Life is beautiful with automated lighting solutions by Gemicates"
Our automation system provides following enhancement to your lighting schemes
1. Create Perfect Ambience you want with App
2. Enhance Home Security
3. Entertainment/Party
4. Energy Savings
5. Convenience and Peace of Mind with remote operation